Vaccines & Veggies @ Freehold Family Health Center
Saturday, September 24, 2022
10:00 AM – 1:00 PM
Freehold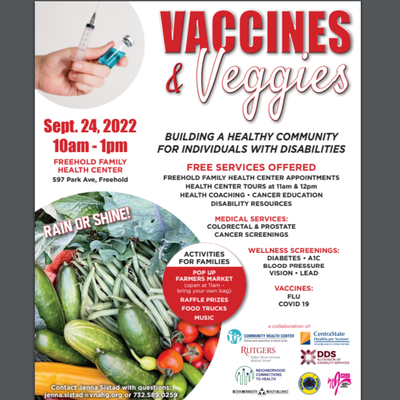 Neighborhood Connections to Health is pleased to host an event in Freehold for families with disabilities. It will be a wellness fair with health screenings, cancer and chronic disease prevention screening, access to free flu and COVID19 vaccines, food and music- with an emphasis on disability resources.
There will also be tours of the Freehold Family Health Center: -597 Park Ave. Freehold.- being offered throughout the day.
See attachment for English /Spanish flyers.