We would love for you to gather with us on April 14 – 16, 2023
Some of the most Skillful & Talented Grand Masters in the Martial Artists will be with us teaching, imparting wisdom and empowering us.
As part of the Harambee * there will be separate Woman's Empowerment Sessions just for the Ladies.
A Harambee Gathering on Friday Evening, Breakfasts & Lunch on Saturday and Brunch on Sunday at the closing gathering.
For a copy of the Itinerary of the Weekend Contact us by replying via email or call Stephanie Lashley at (732) 895-9422
Tickets can be purchased using the link below:
https://www.eventbrite.com/e/harambee-2023-tickets-594184330327
*Harambee is a Kenyan tradition of community self-help events, e.g. fundraising or development activities. The word means "all pull together" in Swahili, and is the official motto of Kenya, appearing on its coat of arms.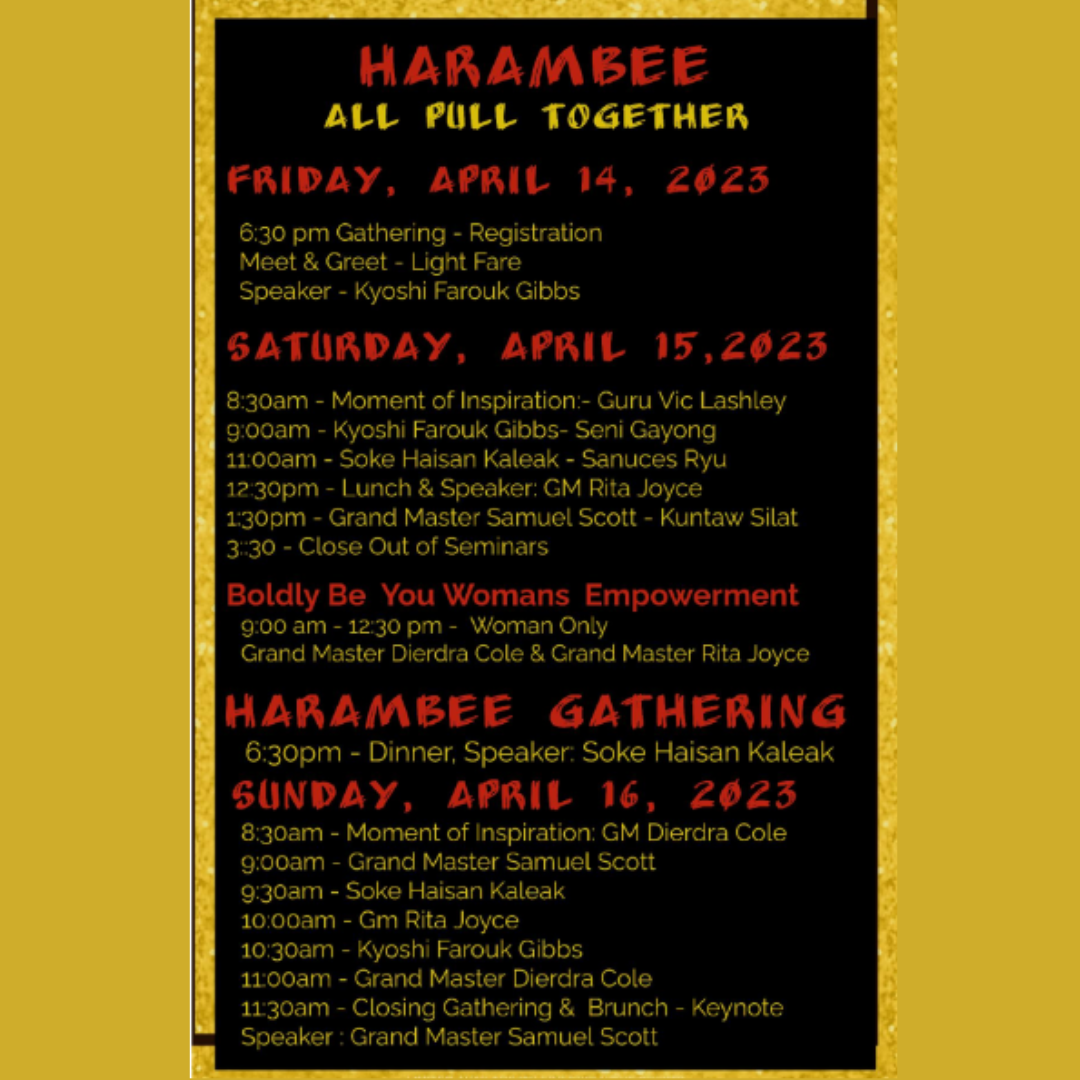 Last Updated: 03/24/23